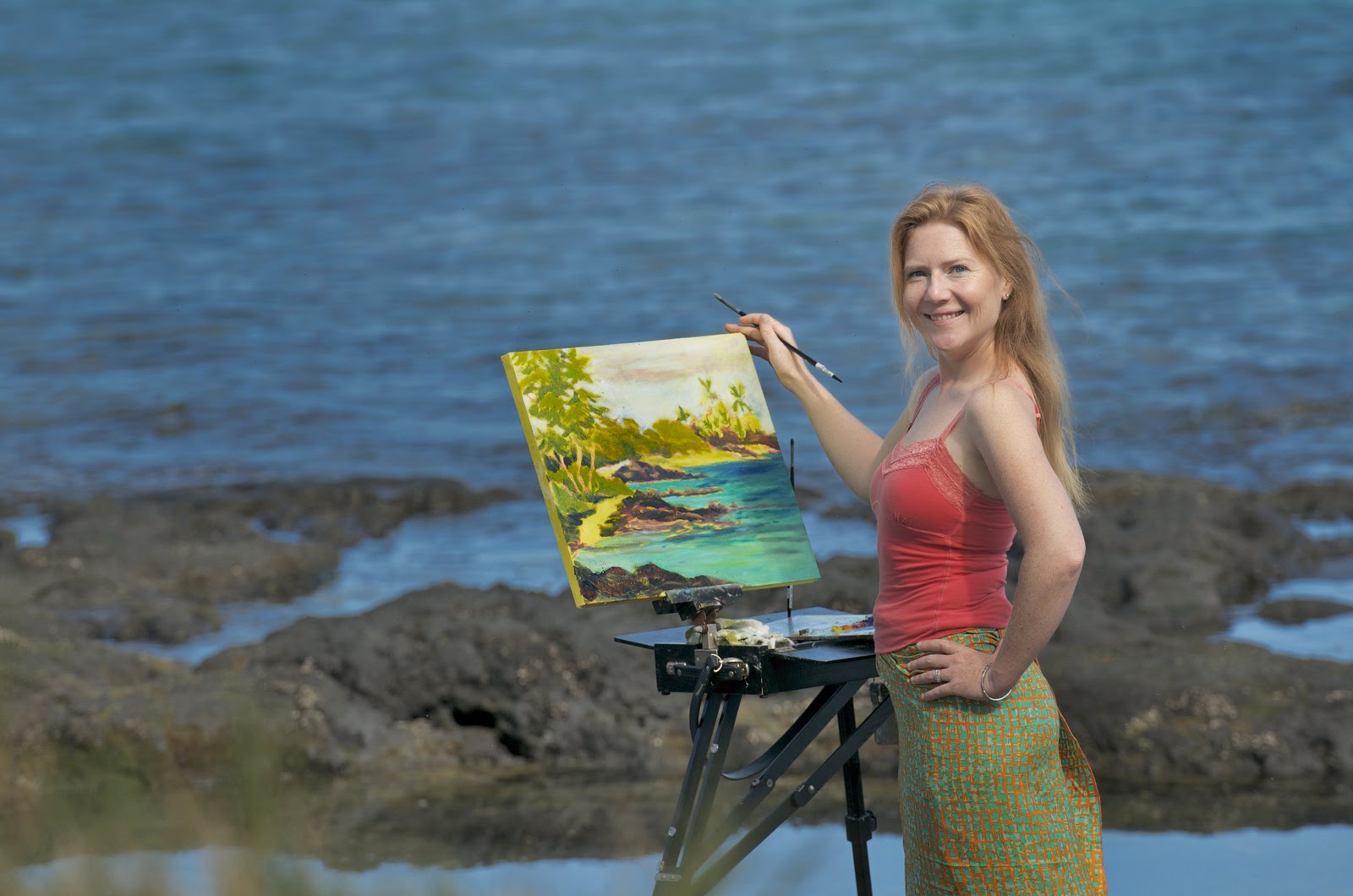 I feel blessed having been born and raised in beautiful Hawaii. From an early age, I remember wanting to capture the essence of these islands on canvas. I paint subjects that make me feel good and I am delighted to share these visions of paradise with you.
I am attracted to the interaction of color and oil paint is my media of choice because it provides me with the flexibility to adjust my painting at any point in the creative process. The smallest variations in color combine on my pallet to create an endless array of new colors.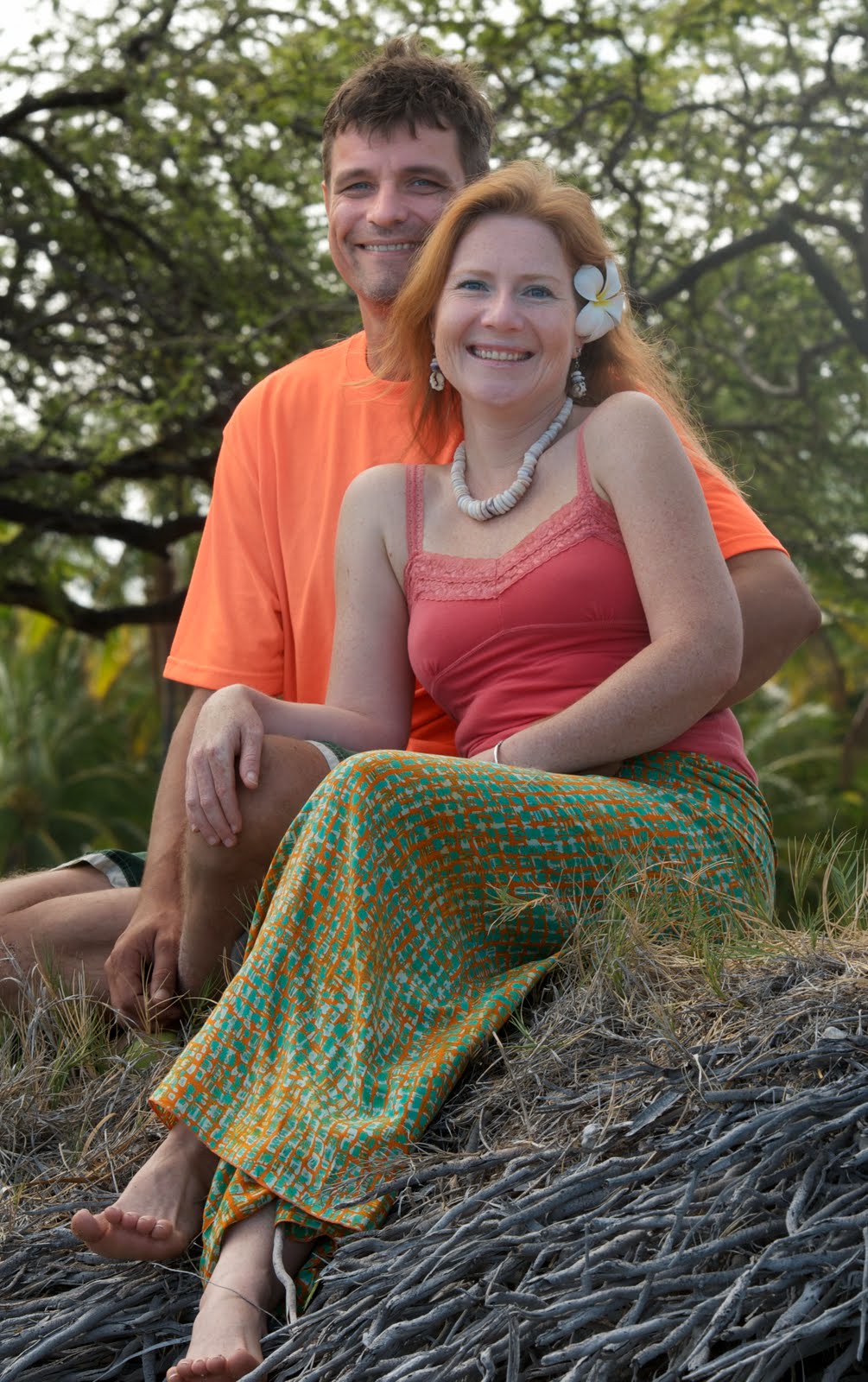 Presently I live on the Big Island with my husband Patrick and have a supportive family and group of friends that encourage my passion for painting. If someone were to ask me to describe my ultimate moment, it would undoubtedly be painting in the shade on a white sandy beach in Hawaii.
I hope my paintings touch your spirit with Aloha from the most beautiful place on earth.