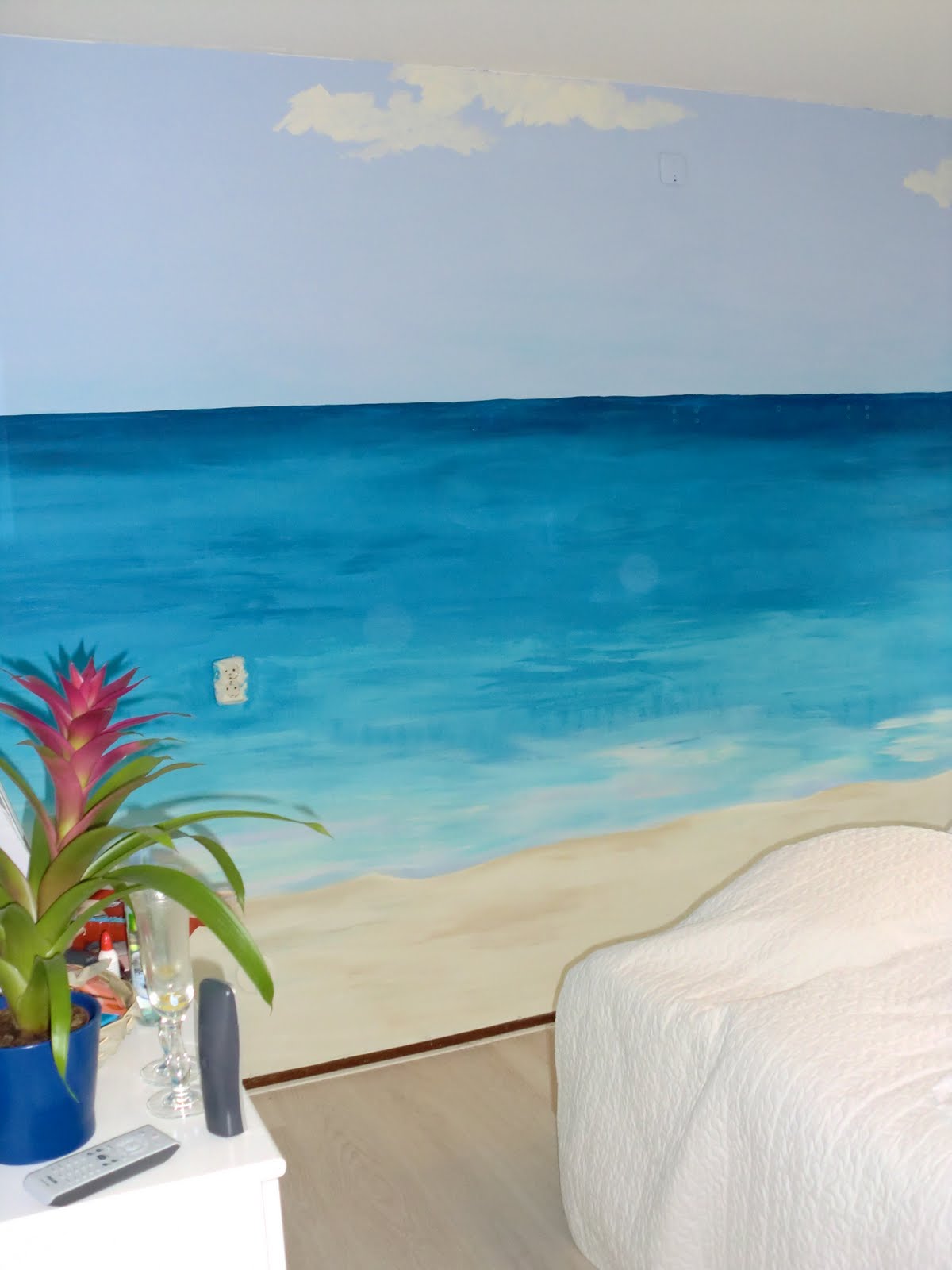 Date: 9/19/2010
Location:
Almere
, Holland
Medium: Mural
Artist's Comments: While on vacation in Holland a friend asked me to paint a mural of Hawaii on her wall to help her remember the wonderful times she enjoyed in Hawaii with us. We decided on a simple ocean scene so that when she lies on her bed she can imagine she is on a hammock; gazing towards the sea and enjoying the warm ocean breezes! The simple scene also allowed us to work with a limited color pallet. We worked quickly using a combination of brushes and sponges to get the perfect blending combination. My loyal dutiful assistant was sure to guarantee an ample supply of mimosas to help with the 'creative flow'! After we were finished, she joked that with the coming Winter, we would have to paint the whole house so that she could turn up the heat and walk around in her bikini - pretending in fact that it was Summer in Hawaii.
To view other paintings in my collection, click on the section labeled "View all
SitaScapes
" located at the top right of my blog. I have categorized my paintings by the month as I complete them.