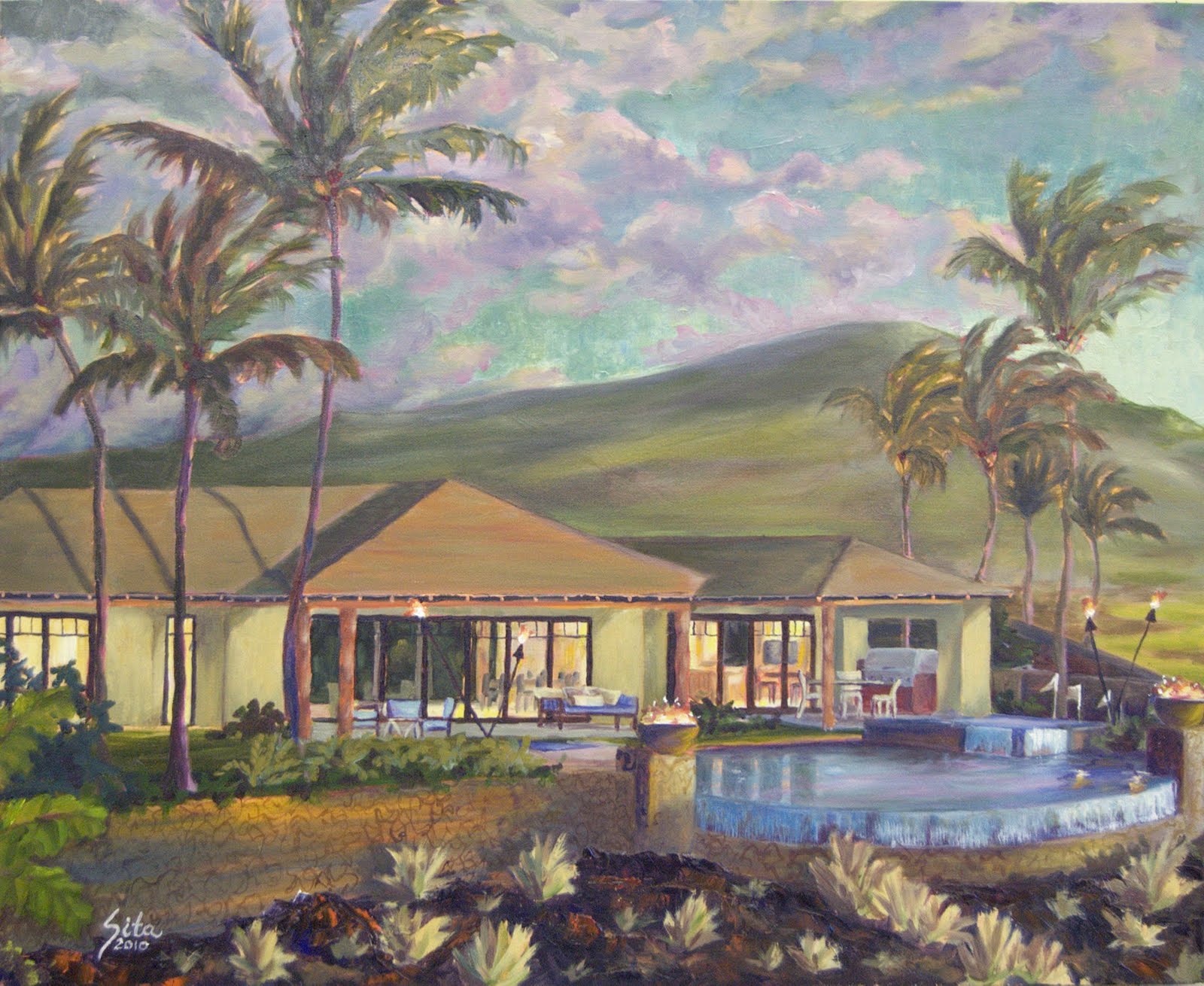 Date: 11/14/2010
Location: Private Residence Hualalai Resort
Size: 30" x 24"
Medium: Oil on stretched canvas
Artist's Comments: One of my collectors was going to celebrate her birthday and her husband commissioned me to paint their newly constructed home at Hualalai. They spent allot of time and energy into creating their island paradise and he wanted to surprise her with this painting. We decided first on the size of the piece; it was to fit above their fireplace in their home on the mainland. Secondly, work with digital photography and renderings from the architect to decide on the composition. Because this would be my first architectural study it was important to me to get the proportions, angles and other architectural elements of the home perfect while developing the surrounding landscape in a true "SitaScapes" style. This project was undoubtedly outside of my comfort zone but I was able to pull it off and I feel that a new door has opened for me. I no longer am intimidated by straight lines! This was a really fun project for me and even more satisfying was that I had the opportunity to present the finished piece to the client's wife in person during her visit to her new home. She was thrilled with the piece and I packed it up for shipping back to the mainland where she can gaze at it above her fireplace and reminisce about her Hawaiian get-a-away.
To view other paintings in my collection, click on the section labeled "View all SitaScapes" located at the top right of my blog. I have categorized my paintings by the month as I complete them.