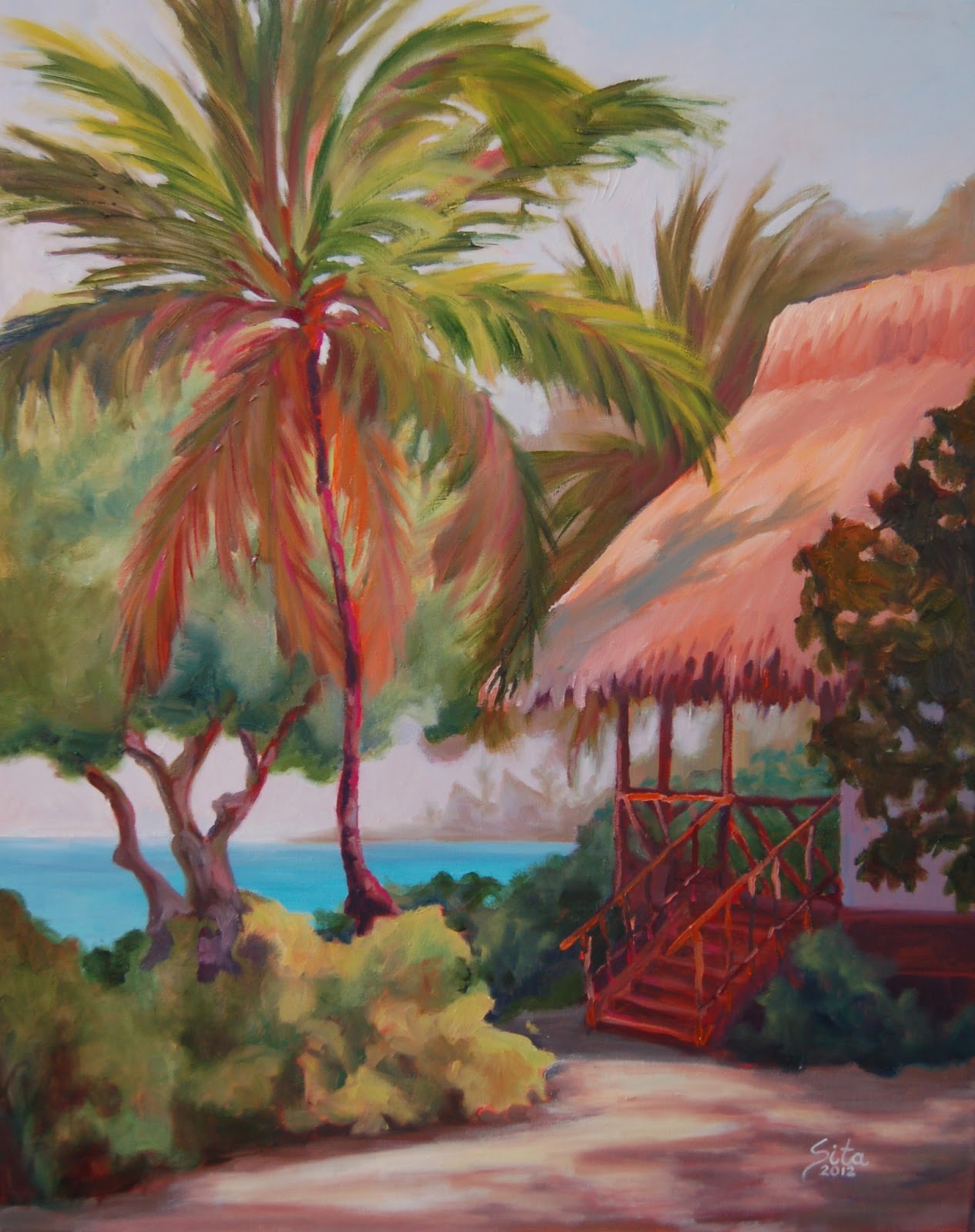 Date: 11/01/2012
Location: Kona Village Resort
Size: 24" x 30"
Medium: Oil on stretched canvas
Artist's Comments: I poured over my reference images from "old" Kona Village Resort to create an iconic scene. It had been a while since I painted the Hales and typically I chose scenes where the bungalows were set along the fresh water ponds. For this painting, I wanted to capture the sense that this wonderful resort was set on the shoreline just steps from the beach. There was some difficulty in finding a hale that had the "just-right" composition I was envisioning but I was able to find this little scene. I toned the canvas with a sherbet color to give an underlying warmth through the painting. Special attention was granted to providing perspective with use of tints to give the perspective of the wrap-around bay with hales in the distant Northern shoreline. I reserved the darkest shadows for the foreground of the painting and like how the shadow tree in front of the hale really contrasts and gives warmth and light to the sun kissed rooftop. I also like how the wooden railings of the lanai are vibrant and warm; beckoning you to come walk up the steps and spend a lazy afternoon under its shaded embrace.
To view other paintings in my collection, click on the section labeled "View all SitaScapes" located at the top right of my blog. I have categorized my paintings by the month as I complete them.