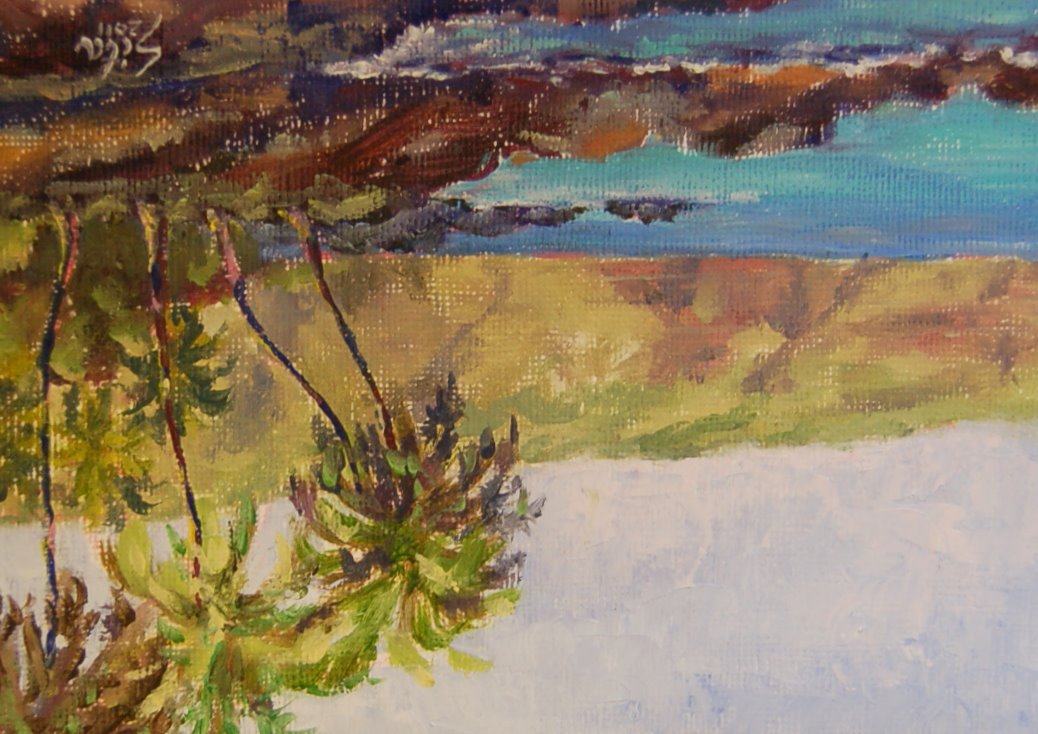 Availability: Available -
Email M
e for Price
Date: 3/25/2011
Location: Ke'ei Beach
Size: 7" x 5"
Medium: Oil on canvas paper
Artist's Comments: During this week's workshop with
Lori Hight
, we were asked to paint two small works upside-down. This would allow us to focus on the inter-relationships of shapes rather than painting subjects. For me, the exercise was a valuable experience as I discovered a way for me to easily approach objects I am not comfortable painting. For example, I have always struggled with painting believable mountains. The variety of colors and shades has always confused me. By approaching the painting upside-down, I tricked my brain into painting the relationships of colors and shadows instead of worrying about painting a mountain. When I turned the painting right side-up I was so impressed with how believable the side of Napoopoo mountain was.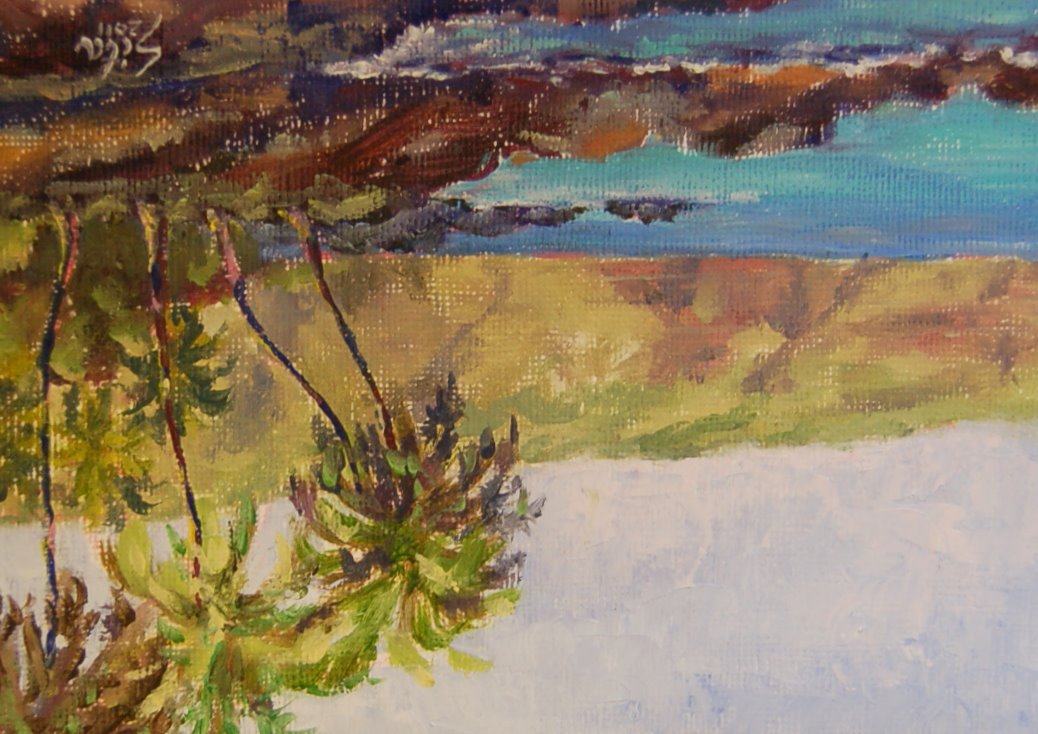 To view other paintings in my collection, click on the section labeled "View all SitaScapes" located at the top right of my blog. I have categorized my paintings by the month as I complete them.